On popular demand from our loyal customers, Kraken has launched two NEW Kratom blends that offer a combination of your favorite strains in 1 complete product. The launch marks an exciting new milestone in our journey as a top destination for high-quality Kratom products, and is the result of several years of hard work and innovation.
Kratom blends aren't a new addition to the market, but they are new to Kraken! As you probably know, Kratom blends are carefully calibrated mixtures of multiple strains of Kratom. Each blend is designed to offer our customers a combination that they are sure to enjoy!
If you are new to Kratom, this may be confusing to you, especially because there are so many strains, blends, and other Kratom products to choose from on the market. With this blog post, we'll outline what makes our new Kratom blends special.
What Are Kratom Strains?
Contrary to popular belief, Kratom strains aren't different species of the Kratom plant. There's just one species of Kratom, and that is Mitragyna Speciosa. Whether your Kratom comes from Thailand, Malaysia, or Bali; whether it is red, green, or white; it's all obtained from the same plant – Mitragyna Speciosa.
That said, there are over 50 different strains of Kratom products available in the market, classified primarily based on geography and color.
This brings us to the question: are these strains different enough to matter to users?
The answer is: Yes!
Kratom plants contain many different chemical compounds called alkaloids. Kratom plants originating from a particular region, such as Thailand may offer a different alkaloid composition than Kratom plants originating in Malaysia. Likewise, Kratom plants originating in Bali will also have a different chemical composition. These differences are significant enough to produce the multitude of Kratom strains on the market today.
Just as geography impacts the Kratom's alkaloid composition, the age of leaves at the time of harvest also has a bearing on it. If the Kratom plant is young, its leaves exhibit white veins; therefore, Kratom obtained from such a plant is known as a white vein strain. Likewise, green Kratom is obtained from a maturing plant, and red Kratom is obtained from a fully matured plant.
The veins and sourcing location together result in over 50 combinations of kratom, which are colloquially known as strains. For more information about the many different Kratom strains and vein colors, check out our Kratom Strain Comparison Chart!
Now, let's take a look at our Kratom blends.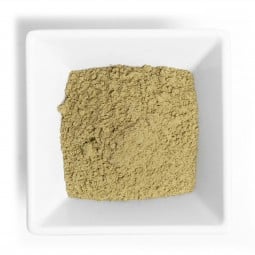 The Kraken Kratom Remix Blend is a proprietary mix of red, green, and yellow vein Kratom strains – a combination that offers our customers a unique mix of ALL of our most popular Kratom products.
Each strain used in the Kraken Kratom Remix Blend is produced in small batches, maintaining the consistent high quality you've come to expect. This unique Kratom blend is sure to offer you the best of both worlds.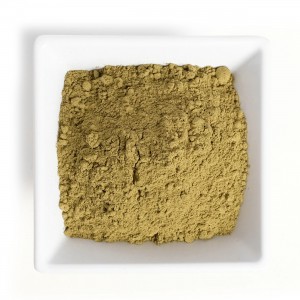 Our Enhanced Remix Kratom Blend is a proprietary combination of red, white, and yellow vein strains of Kratom infused with a popular extract you'll be sure to enjoy! This unique product is the result of years of experience and testing.
Standardized to include 5% pure alkaloids per serving, Kraken Enhanced Remix Kratom Blend is manufactured using a small-batch production process that allows us to maintain complete control over the end product.
Give Them A Try Today!
At Kraken, we go to great lengths to ensure that our customers get high-quality Kratom worth every dollar you spend with us. We've worked very hard to develop these specialty Kratom blends and we hope that you like them as much as we do! As always, our products are lab tested to ensure there is no contamination.
Do you have any questions about this product or any of our other unique Kratom options? Feel free to contact us at any time to learn more; we're happy to help.