These days, it's not uncommon to see both CBD and Kratom products stocked in the same stores. People often compare the two for their benefits, features, and more, but what exactly is comparable about these two natural substances?
Though the products made from CBD and Kratom are very different, people still tend to draw these comparisons. Why is that?
CBD is a specific cannabinoid that is extracted from cannabis while Kratom is a plant matter used for its potential benefits. What is it exactly about these two substances that are similar and different? Let's take a closer look to learn more.
CBD and Kratom: The Origins
The first way to differentiate Kratom and CBD is to understand the origins of each of these plant-based products. They are very different plant origins, so there is a lot to see in these differences.
CBD: Extracted From Cannabis
As you may or may not know, CBD is a specific chemical compound that is found in cannabis. Cannabis contains more than 100 different chemical compounds known as cannabinoids; CBD is just one of these compounds!
CBD has grown in popularity as an extract of cannabis because of the great effects this botanical has on the human body. Studies have shown many ways that CBD can benefit the body without causing the type of high caused by smoking or ingesting cannabis.
When extracted from the cannabis plant, CBD does not have any of the psychoactive or mind-altering effects that the cannabis plant can have.
Kratom: A Tree In Southeast Asia
While CBD comes from cannabis and hemp plants, Kratom is a different plant entirely. Kratom trees are native to certain regions of southeast Asia, and they thrive in wet regions that have very fertile soil.
When the leaves of this tree are harvested and dried, they have high percentages of chemical compounds known as alkaloids. Like the cannabinoids in cannabis cause the effects of cannabis, the alkaloids in Kratom are responsible for any perceived effects.
People have used Kratom trees in these regions for many years, and Kratom has grown in popularity as a botanical worldwide over the last ten to twenty years in particular.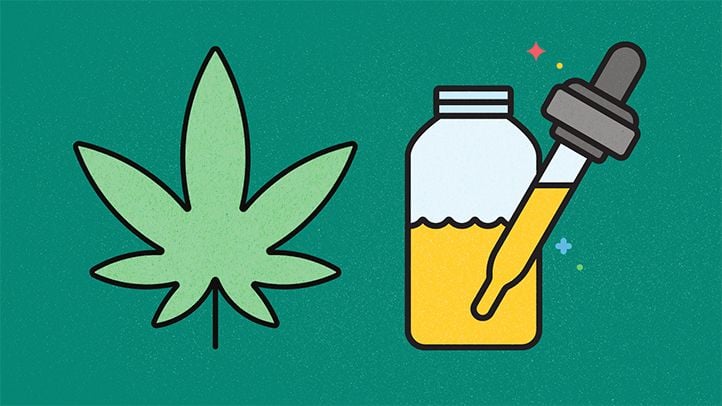 CBD and Kratom: Interactions
As mentioned above, the active chemical compounds in CBD and Kratom are different. This difference is why they have different interactions with the body.
CBD is a cannabinoid. Cannabinoids interact with a system known as the endocannabinoid system in the body. These ECS receptors only interact with cannabinoids, and CBD causes specific effects when the binding occurs. This binding is what causes the effects of CBD as a botanical supplement.
Kratom's active chemical compounds are known as alkaloids, and these interact with a different system entirely. Alkaloids, such as caffeine, can be found in many different plants. The two primary alkaloids found in Kratom are 7-hydroxymitragynine and mitragynine. They bind with receptors in the body to cause different effects.
More studies need to be done to determine exactly how Kratom works in the human body, but it is clear that these alkaloids are responsible for most of the effects of Kratom.
CBD and Kratom: Who Uses Them
People from all walks of life use both CBD and Kratom. From those interested in the science of these compounds to those who simply want to try to improve their lives through plant-based products, there isn't a specific profile for anyone who uses either of these natural substances.
If you are interested in finding out more about either of these substances or who might use them in your region, visit your local CBD or smoke shop. These shops usually stock both products, and you can learn more about the clientele by visiting your local shops for yourself.
Reliable Kratom at Kraken Kratom
Our catalog has a number of great Kratom products that our customers really love. Here are just a few of our most popular items that might interest you now that you know more about Kratom. We specialize in the best Kratom products, so there is a lot to choose from!
Kratom Powders and Leaves
We have many different Kratom powders and leaves that can be used to make Kratom tea, fill your own capsules, or otherwise mix up as a natural addition to your day. From OG Bali strains to red Kali powders, we have a big variety of colors and strains for you to choose from.
Extracts and Enhanced Strains
Our Kratom strains are also available as enhanced strains and extracts in many cases. These super-powered Kratom products are either made in-house or sourced from the most reliable suppliers. Take a closer look at these awesome strains today.
Kratom Capsules
If you're interested in Kratom that is ready to use, shopping through our wide variety of Kratom capsules is the way to go. These capsules pull together the best of our Kratom strains into easy-to-use capsules.
Does Kraken Kratom Offer CBD Products?
At this time, only one of our products contains CBD, but it's a pretty substantial item. Our pre- and post-workout products were developed to combine the best of both Kratom and CBD power to help your body work out and recover better.
In particular, our post work-out capsule contains CBD and is perfect for after you exercise. To learn more about these unique workout products, check out more details here.
Shop Safe With Kraken Kratom
Whether you are interested in exploring more of what CBD or Kratom has to offer, it is equally important that you continue to shop from companies that are doing their part to keep you safe. Only buy your CBD and Kratom products from reliable vendors following the industry's latest safety practices.
Here at Kraken Kratom, we are constantly working to ensure that our systems and processes are up-to-date so that you are not put into an unnecessarily risky situation. Always make sure that you are shopping from reliable vendors.