We have a question for you: what do this in-game item and this limited edition hypercrafted sneaker have in common?
Not sure what the answer is?
Drum roll…. You can own both of them with cryptocurrency-backed tokens called NFTs (short for non-fungible tokens).
Unless you don't spend a lot of time online, these three words might ring a bell.
After all, this buzzword is becoming the talk of the town in 2021. In fact, the NFT trend has taken the world by storm over the last few years, frequently making headlines with some non-fungible tokens selling online for millions of dollars.
At Kraken Kratom, we've been big fans of cryptocurrency since the very beginning and we've accepted Bitcoin payments since 2015. You could even say that we've developed a genuine passion for everything blockchain!
That's why we've decided to share this passion and run a special NFT promotion during the month of May. Read on to learn more or just click here if you just want the details on how to enter.
What are NFTs?
As we briefly touched on in our intro, non-fungible tokens (NFTs) are the latest trend in the world of cryptocurrency and digital assets.
NFTs are digital assets that represent a wide range of unique intangible items. Each non-fungible token contains specific information, metadata, and identification codes that make it distinct from any other NFT. And unlike cryptocurrencies, no two NFTs are the same, meaning they can't be exchanged or traded (they're non-fungible).
The easiest way to understand what a non-fungible token is, is to think about it as a rare collectible such as a painting or a rare baseball or Pokémon card. NFTs are collectibles, but they come in a digital format.
Their ownership is recorded on a blockchain, a digital ledger using the same technology as cryptocurrencies. This prevents unlimited reproduction of creators' work and allows buyers to own a unique digital asset. Besides, thanks to blockchain technology, the digital asset's authenticity can be automatically certified.
Let us explain what we mean.
Say you own a rare coin. To ensure its authenticity and confirm its value, you'd have to get it verified by an authentication company. NFTs, on the other hand, will use blockchain technology to create this verification process and use public networks to authenticate it.
One Of A Kind Kraken Kratom NFTs
As we mentioned above, we've always been a fan of cryptocurrencies. So, what better way for us to share this passion with our customers than with a very special collection of unique one of a kind NFTs?!
For this occasion, we've teamed up with Foeniculum, creator of the Ergnomes to come up with five unique NFT images. Each of these one-of-a-kind NFTs is a unique take on the Kraken, our company's logo. 
What is so special about these images, you ask?
These NFT images will only be minted once, making the winners the exclusive owners of these digital assets. And, as if that wasn't enough, each one of the NFT images is associated with a lifetime discount or coupon code.
We've listed them for you below:
The Ninja – 2X Reward Points For Life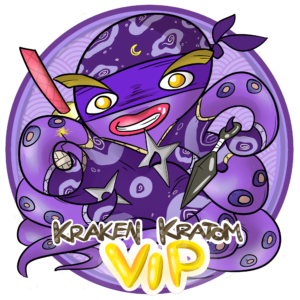 The Pirate – 3X Reward Points For Life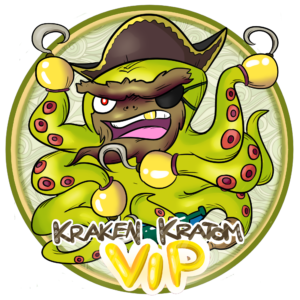 The Bodybuilder – 2X Reward Points Earned + 2X Reward Spend For Life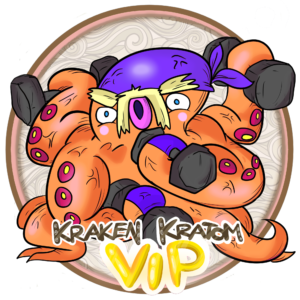 The Chef – 5% OFF All Orders For Life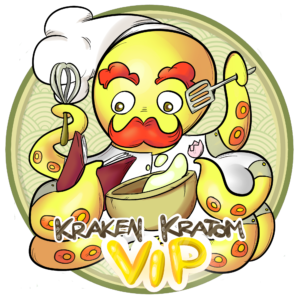 The Boxer – 10% OFF All Orders For Life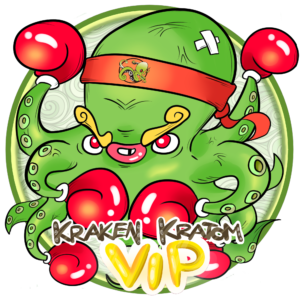 How To Enter
All customers who make a purchase during the month of May will be automatically entered to win. You can also enter by following the steps below:
• Follow Us On Twitter
• Like, Comment & Retweet Our Promo Announcement
• Watch out for additional entry opportunities throughout May
NFT Details
Each token will be minted only once on the Cardano blockchain. We picked Cardano due to its low cost transaction fees and its environmentally friendly ethos. NFT's created on Ethereum or other POW (proof of work) blockchains require intense energy consumption that doesn't match up with Krakens commitment to sustainability.
Want to learn more about this promotion? Drop us a line here or get in touch on our socials! We're always happy to hear from our customers!