We've been allowing customers to buy Kratom with Bitcoin for some time now, but many have been nervous to try it because buying Bitcoin hasn't been the easiest process. Thanks to PayPal, that's changing.
Using your normal PayPal account, you can now buy Bitcoin, hold it, sell it, and very soon, purchase stuff with it. You'll be able to pay with PayPal, using Bitcoin, without all the hassles normally associated with Bitcoin.
That means there's no longer any reason to miss out on our 10% Bitcoin discount. This article will take you step by step through the process so that you can get ready to make Bitcoin purchases today! Currently, you can only buy, sell, and hold Bitcoin on PayPal, but they've pledged to add purchasing options soon.
In the meantime, there's another easy to use app that offers you the option to buy Kratom with Bitcoin. It's called Cash App, and you've probably already heard of it before.
Using Cash App To Checkout With Bitcoin
Just in case you aren't familiar with Cash App, it is a mobile payment service developed by Square, Inc., which allows users to transfer money to one another using their phone number.
In 2018, Cash App added Bitcoin functionality as a service and made using it an extremely simple process. Below we will walk you through the steps for checking out with Bitcoin through the Cash App.
Step One: Download Cash App & Create Your Account
The first step to buying Kratom with Bitcoin through the Cash App is to download it and create your account. Click here to visit their website and install Cash App. To create your account, you'll enter either your email address or phone number.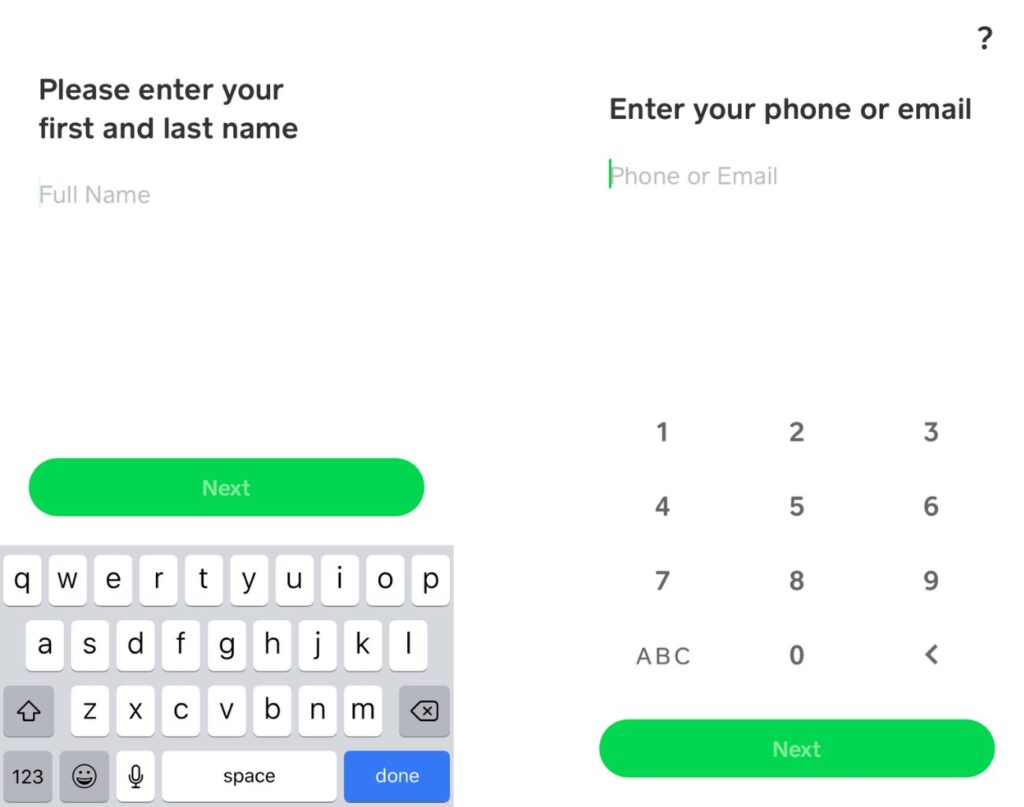 Step Two: Add Your Bank Account
Once you've created your account, you'll be asked to add a bank account using your debit card. After you've added your bank account and other identifying information, you'll have access to Cash App.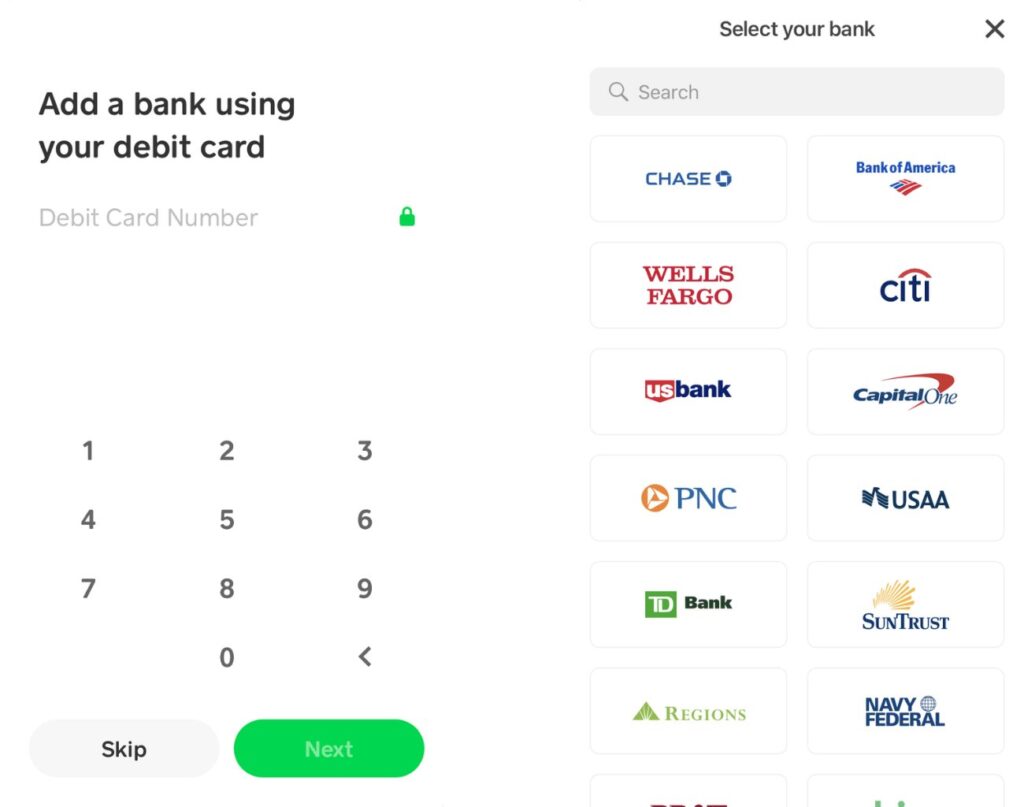 Step Three: Create A Unique CashTag
Choose your own unique cashtag, which is the name where you'll be able to receive funds. Congratulations, you now have the Cash App! After signup, you'll be taken to the Cash App Request/Pay screen. At the bottom of the screen, you'll have tabs for the following items: Home, Cash Card, Request/Pay, Investing, and History.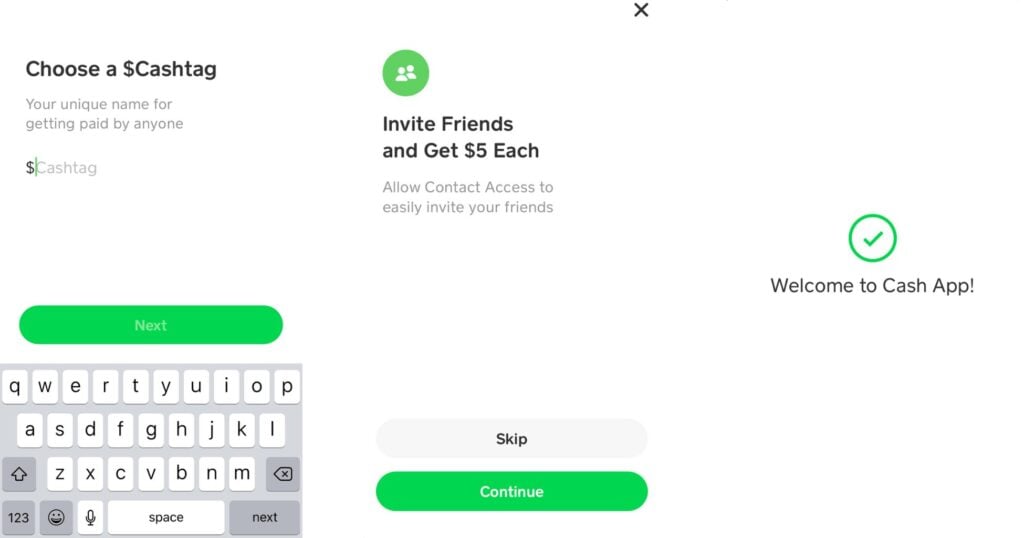 Step Four: Get Verified
Before you can buy Bitcoin, you'll have to verify your identity. Cash App is required to follow FINRA (Financial Industry Regulatory Authority) compliance rules and adhere to AML/KYC (Anti-Money Laundering and Know Your Customer) regulations.
To verify your identity, tap on the Home tab. Then, select the 'Bitcoin' option which is just below Deposits & Transfers. You'll be prompted to verify your identity using your full name and social security number. Verification is usually quick – happening within just a few hours.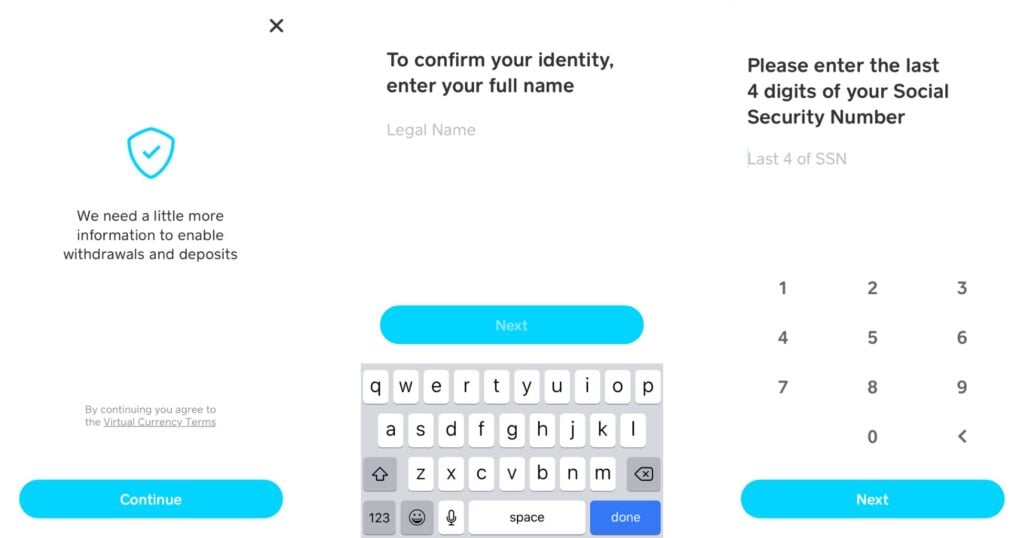 Step Five: Buy Bitcoin
Once your identity is verified, you're ready to buy Bitcoin. From the home tab, click 'Bitcoin' and you'll be taken to a chart showing Bitcoins recent performance. Click the ' Buy' button and you'll be presented with a window asking you how much you would like to buy. In this example, we're going to use $5.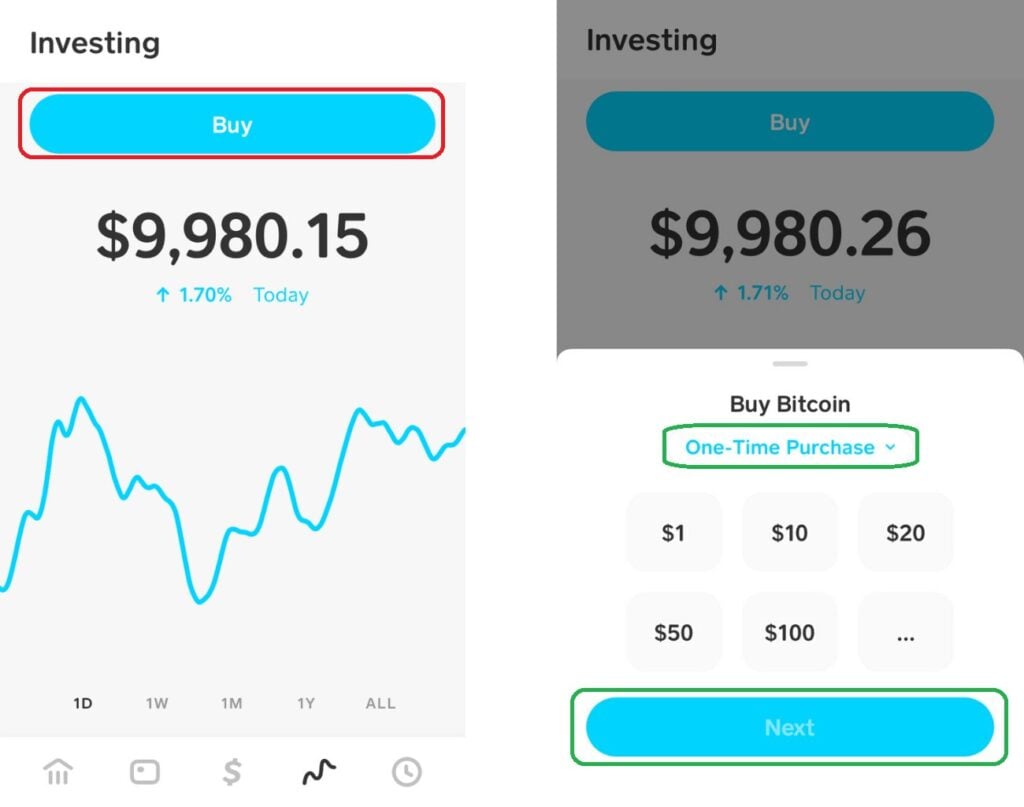 Step Six: Confirm Order
The order confirmation window will present important information including the funding source, exchange rate, and the amount of Bitcoin you will receive. Verify that this information looks correct, and then click 'Confirm'.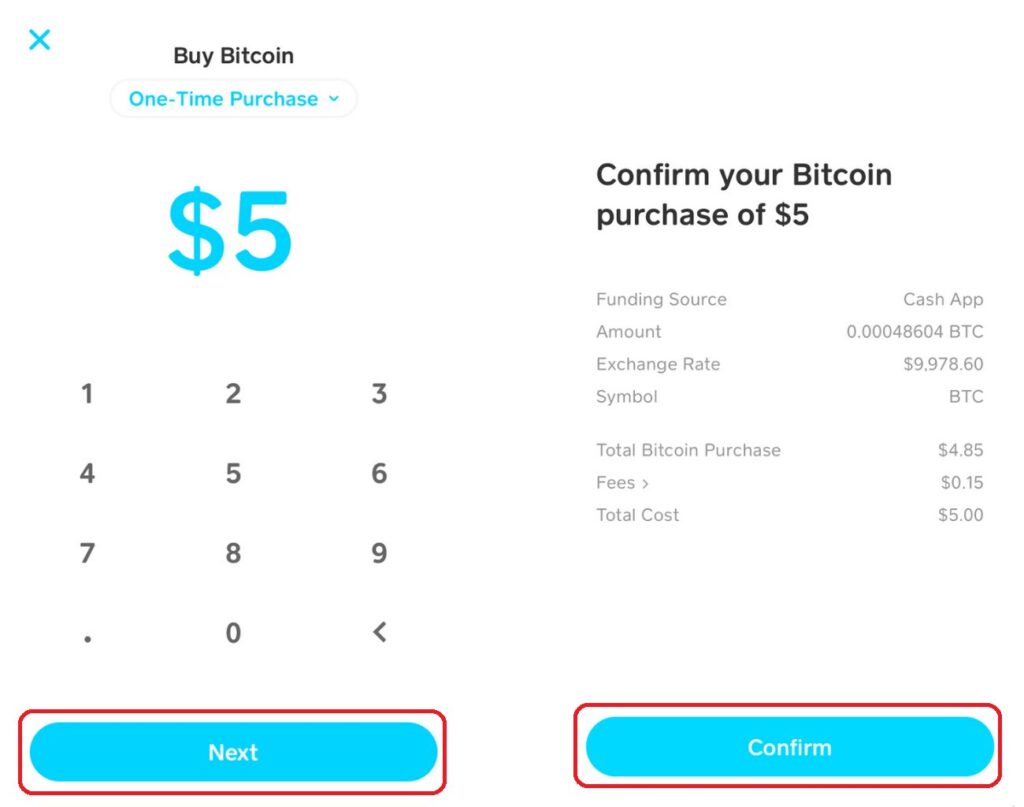 Step Seven: Send Your Payment
The last step is sending off your payment. To do this, you'll go back to the Home tab click on 'Bitcoin'. Here, you'll be presented with your Bitcoin balance. Just enter the total amount required from your Kraken Kratom order, then click 'Withdraw'.
From here, you'll be asked to scan a QR code or manually enter a wallet address. Always double check that the wallet address is correct before you complete your transfer. There are NO DO-OVERS with Bitcoin. Once you've entered the Bitcoin address we gave you with your transaction, select 'Withdraw' and enter your Cash App pin to complete the transaction.
And that's it! You've just sent your payment using Bitcoin. You can now look forward to a 10% discount applied to your purchase. Don't forget, that discount is applied on top of other regular promotions and discounts. Using Bitcoin is an easy way to save!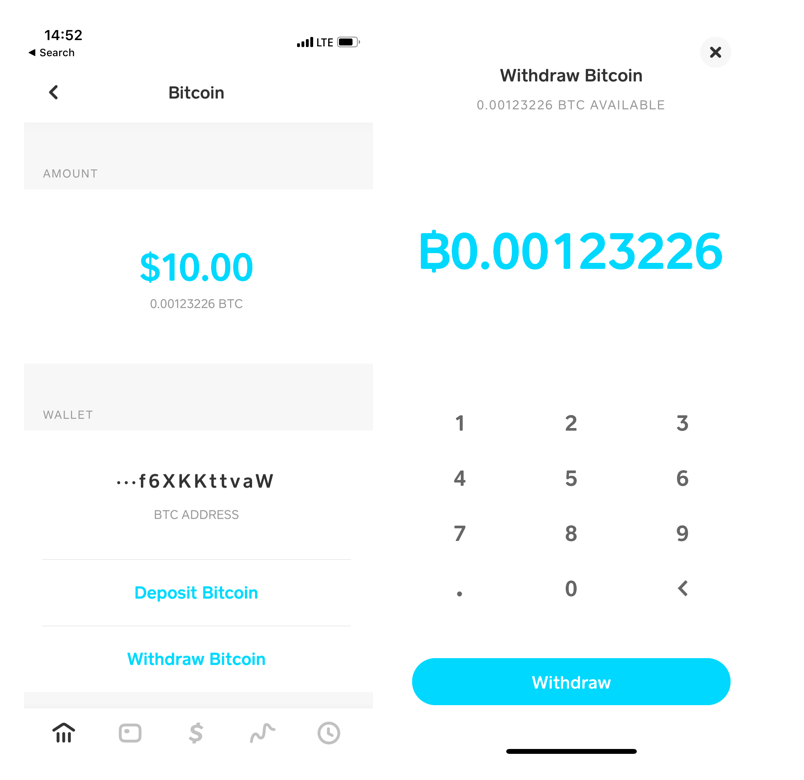 Using PayPal To Checkout With Bitcoin
Step One: Sign Up For a PayPal Cash or Cash Plus Account
You'll need a PayPal account if you don't already have one. You'll also need to activate a PayPal Cash or Cash Plus account. If you already have a PayPal account and you haven't added PayPal Cash or Cash Plus functionality, you'll need to do that before you can purchase Bitcoin.
To buy Bitcoin in the past, you had to create a Bitcoin wallet with a company like BitPay or Coinbase. You don't have to worry about that with PayPal. Your PayPal Cash or Cash Plus account acts as your Bitcoin digital wallet.
Adding PayPal Cash or Cash Plus takes only a few steps, and you'll be prompted through the process if you don't already have one.
Step Two: Purchase Your Bitcoin
Once you've got an activated a Cash or Cash Plus account, log into PayPal and click "Crypto" from your main summary page.
You'll have the opportunity to choose the cryptocurrency you'd like to purchase. Currently, you can buy Bitcoin, Ethereum, Bitcoin Cash, and Litecoin. Make sure to choose Bitcoin, not Bitcoin Cash. While they share a name, the latter is a different cryptocurrency that isn't compatible with standard Bitcoin.
The interface will show you what a single Bitcoin is currently worth. At the time of writing, the value is roughly $32,000. Don't worry. You don't have to spend that much. You can buy just a piece of a Bitcoin for as little as one dollar.
If it's the first time you're purchasing cryptocurrency on PayPal you'll need to accept a user agreement. Then you'll choose the amount you want to buy, confirm your purchase, and you're done! You're now a proud Bitcoin owner.
Step Three: Buy Your Favorite Kratom
The hard part is over (and it's really not very hard.) You're now holding Bitcoin in your PayPal wallet which you can use to make purchases. Or you will be able to very soon.
Currently, you can only buy, sell, and hold Bitcoin, but PayPal has pledged to add purchasing options in the early part of 2021. There's no set date, but we suspect that by March or April at the latest, you'll be able to make purchases using the Bitcoin balance in your wallet.
Once that happens you'll simply add items to your Kraken Kratom cart, go through the checkout process, and choose PayPal Bitcoin as your payment option. And we'll give you a 10% discount! How's that for a deal?