There is no doubt that the ongoing pandemic has affected the world in immeasurable ways, and it will continue to do so for some time. Like many industries, the Kratom industry has been forced to undergo some changes while continuing to serve its customers during these trying times.
When it comes to getting your supply of Kratom on a regular basis, what can you expect from your orders?
Here at Kraken Kratom, we like to be upfront about what you can expect. While we cannot predict how the pandemic will continue to affect business, there are a number of things that we can be clear with our customers about.
Today, let's discuss potential Kratom shortages, what you may experience, and how we are doing all that we can to keep things running smoothly during these trying times!
Why There May Be Shortages During COVID-19
The pandemic has and will continue to cause Kratom shortages at times. Why is it that this is happening? There are a few specific spots in the Kratom supply chain where business is being more heavily affected, and that is why these delays happen.
Supplier Delays
The first place where delays can and are happening is with the suppliers. Kratom is only grown in certain parts of the world. When the supplier facilities are affected by COVID, restrictions due to the pandemic, or simply need to alter their procedure to ensure worker safety, that can result in changes in their output.
If suppliers are not able to keep up with their usual production schedules, this will then cause trickle-down slowdowns throughout the Kratom industry at large.
Limitations On Imports and Exports
Many countries around the world have been placing limitations on imports and exports. This is being done both to limit the stress put on the international postal system but also as a reflection of the more limited number of airplanes that are flying daily.
Imports and exports are also being held at both ends of customs for long periods of time because of reduced staff working to process these packages.
When important and exports are limited, the usual speed of the Kratom supply system can be delayed. Packages still arrive, but they arrive more slowly. Once Kratom arrives at our facilities here, we still have to process, test, and blend our products.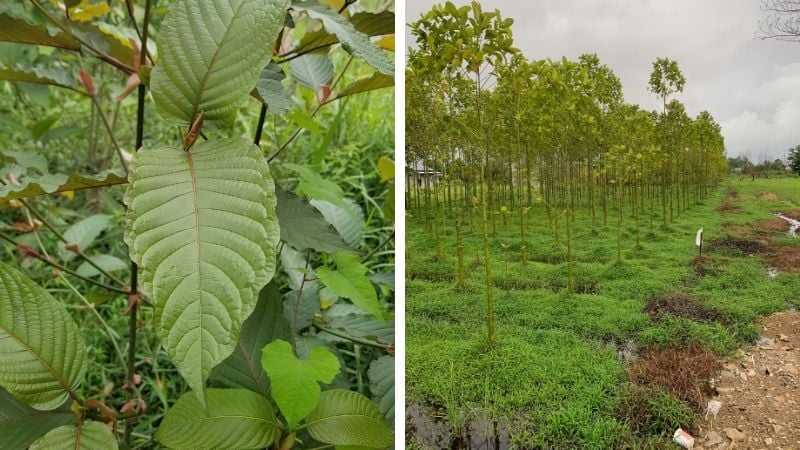 International Shipping Delays
In addition to import and export limitations, there are always worldwide shipping delays at this time. These delays are happening for many of the same reasons that imports and exports are being limited. Packages that would typically take just a few days to arrive may take two weeks or more.
The status of these international shipping delays is constantly in flux due to changes in supply and demand in the overall marketplace. Industries well beyond the Kratom industries are being affected by these same delays, so it is something that customers in all sectors should be made aware of.
Warehouse Delays
As the mandates around our home warehouse change, we have to also make sure that we are following those protocols to keep our workers safe. This often means that we may have to limit the number of people working out our facility at one time, and this could cause everything from our processing to our packing to be slowed down.
Of course, we're doing our best to make sure that you are as up-to-date as possible with your order status. Make sure to check your order information as well as tracking information, if applicable, on our website. If you have any questions about your order or an expected timeline, feel free to reach out to our customer service for assistance at any time.
Prepare For Customer Shipping Delays
It's not only things on the Kratom supply chain that are being disrupted. Shipping services within the US are facing an unprecedented number of packages while also needing to restrict the number of people working to prevent the spread of the virus.
This means that once your Kratom has been sent out, it can still take longer than usual to arrive at your doorstep. Keep this in mind when ordering, and make sure that you order earlier than usual so that you do not face a lapse in your supply.
Continuing Our Values
Throughout this pandemic, we have remained committed to ensuring the safety of both our customers and our employees. Despite the necessary changes in operation, we are still ensuring that we test our products thoroughly and only sell high-quality goods.
When it comes to COVID-19 protocols, we have ensured that our workers remain taken care of during these trying times while also keeping the facility as safe as possible. Good Manufacturing Practices continue to guide our production schedule, but we have also added in the necessary COVID-19 protection and monitoring to ensure things are as safe as possible.
Thanks to customers like you, we are able to continue to support our business and our families during this time.
What We're Doing To Help
We are committed to the safety of our customers and employees, and we have also taken time to increase how much outreach we are doing. We know first-hand just how many people are struggling during this time, and we want to help where we can.
We have a number of organizations that we support regularly, and we have increased our donations during this time. Organizations like Outside In, The Pixie Project, Dads4Life, and KIVA are very important to us, so we want to ensure that their projects are getting the needed support.
Additionally, we have maintained our support for the American Kratom Association and AHPA.
If you want to help ensure that the Kratom industry can continue to grow and function as well as possible, now is a great time to get involved with Kratom advocacy. There is a lot that you can do from the safety and comfort of your own home, and the industry will be stronger with your support!