If you have a favorite local shop that stocks Kratom or a trusted brand you buy from online, you may have noticed that they don't have a significant social media presence. Despite social media being one of the most popular ways to connect with and find customers, many Kratom businesses refrain – or are restricted – from using these platforms.
Why isn't Kratom found on social media much, and what do laws and regulations have to do with this restriction?
Today, we'll explain more about how Kratom businesses are limited in advertising, publishing, and posting on social media. Find out why what we say is tightly controlled and what you can take away from this knowledge.
Kratom's Limited Social Media Presence
Kratom brands are not as present on social media as top brands in other industries, and this is mainly due to it's position in a regulatory gray area.
The FDA: Warning Against Kratom
The FDA has made it clear that they do not like that Kratom is a legal substance in the US and that they would prefer it to be scheduled as a drug.
Kratom is legal to sell and consume in all but six states in the US. But it is not legal to make medical claims about products that are not FDA approved drugs. Because we consider Kratom to be a food (it is a tea leaf), marketing claims about it cannot reference diseases, conditions, or treating or curing anything.
When they've disregarded this rule, brands and websites have received warning letters for talking about everything from Kratom's components to anecdotal effects of Kratom.
Staying Off Social Media
As private or publicly traded companies, social media platforms share some responsibility for what is posted on their sites. This has led to some social media platforms not allowing Kratom companies to talk about their products openly due to the potential legal backlash.
In the early 2010s, many Kratom companies went offline because of these restrictions. They found that the risks and frustration outweighed the potential of advertising and connecting with customers online. We however stuck with it and fought to protect this important industry.
Moving Past The Restrictions
A lot has changed since the early 2010s. There are still plenty of Kratom opponents and plenty of misinformation about Kratom. However, many states have passed legislation called the Kratom Consumer Protection Act, that legalizes kratom and sets up guidelines for companies to follow, clarifying labeling standards, marketing practices, and more.
This has helped both social media platforms and Kratom companies feel more comfortable creating content online. There are still the same restrictions on Kratom companies, but there is more clarity on where the line lies, how they can advertise in their area, and more. This has led to more companies showing up online, and we can expect more of that shift in the future.
What hasn't changed is the unpredictability of attempting to build a social media presence as a Kratom company. Social media platforms are guilty of applying their community agreements unevenly, ignoring some Kratom brands while shuttering the accounts of others for the same types of posts. Brands like ours also deal with "shadow bans," which severely limit our audience, in addition to having our profiles, pages, and posts removed.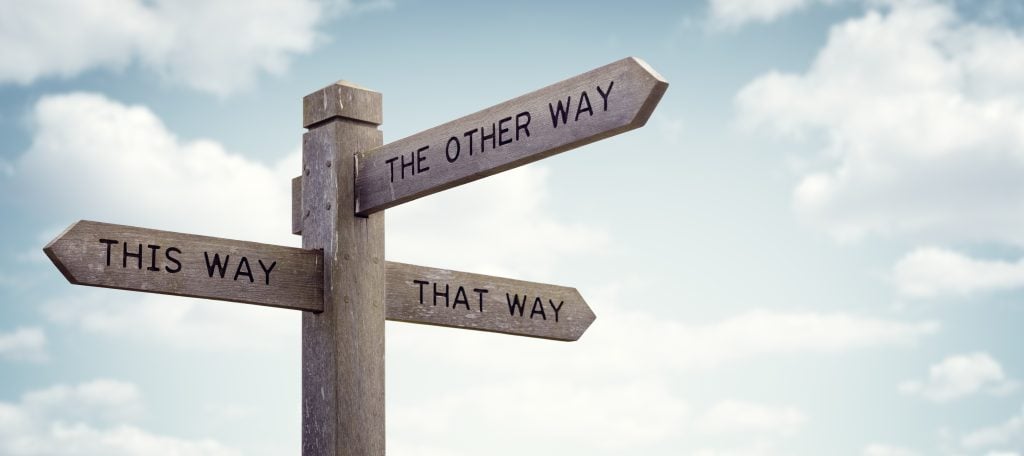 What's The Issue?
So, what exactly is the problem with these restrictions?
We don't disagree that there needs to be respectful honesty in what information Kratom suppliers and companies publish and advertise. However, there are some problems with completely restricting what can be said about botanicals and other foods as well.
No Clarity
There aren't a lot of clear guidelines about what can and what cannot be said.
Reputable vendors do their best to limit their posts to what they believe will be okay to post, but dishonest vendors aren't held to the same moral standard. This means that they may publish falsehoods with no restrictions, and this isn't always caught or remedied.
Without clarity on what can and cannot be posted, there's no surety for the consumer, and that's a big problem.
Confusion
Another big problem is confusion for customers looking for knowledge. While the information they need can be found with additional research online, not everyone has the time to do this type of fact-checking.
If reliable vendors could provide research on their blogs without fear of repercussions that limit their marketing, it would create less confusion for customers and Kratom consumers.
False Information
False information freely circulates about Kratom. This information is both positive and negative, but it is undeniably untrue. However, honest vendors and Kratom suppliers cannot easily dispute this information online due to the restrictions placed on what they say. It can be hard to even negate something untrue.
Learning More About Kratom
Are you interested in learning more about Kratom? Do you feel like your research has been hindered by the lack of easily accessible information about it online?
Don't worry. We're here to let you know where you can learn more from reliable and respected sources.
Basic Information: Our Blog!
Our blog is regularly updated with information posts about Kratom. While we do have to limit our coverage of specific topics, there is still a lot we can talk about! We've spent a lot of time figuring out what is most important to share, how to share it legally, and where we can direct you to learn more on your own. Never be afraid to ask us if you have any pressing questions.
Policy and Science Information: AKA
For more information about current Kratom politics and science information, we're going to send you to one of our favorite organizations: the American Kratom Association. Their politics and science updates are unmatched, and they're a central figure in the Kratom community for excellent reasons. They are leading the charge to regulate Kratom, but they are also doing so with a lens to protect both consumers and suppliers.
Anecdotal Information: Local Shops and Forums
If you're looking to talk to people who have tried Kratom, the best way to get information is to be directly from other individuals. Companies cannot advertise the effects due to limitations placed on the language they use, but individuals can share their anecdotes with you.
Connect with other Kratom fans at your local shop or online in Kratom forums. Remember to always consider that everyone's experience can be different. Make decisions according to your own body, wants, and needs.