Georgia has become the second state to pass the Kratom Consumer Protection Act, joining Utah in an effort to keep consumers safe from adulterated and misbranded kratom products. The American Kratom Association, with help from committed vendors and consumers like you, has worked tirelessly to educate the Georgia legislature in support of this bill.
An update from the American Kratom Association: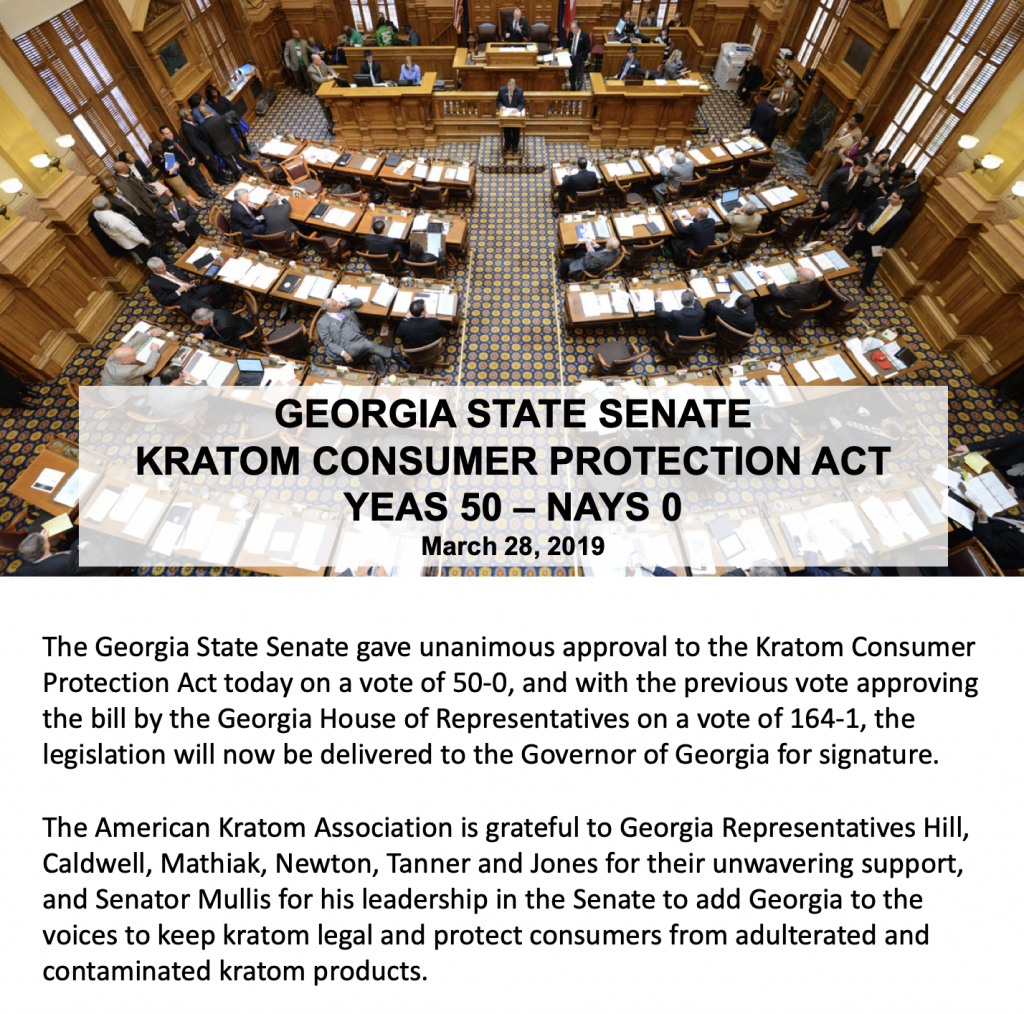 Kraken Kratom is a proud supporter of the American Kratom Association and an AKA GMP Qualified Vendor. We encourage all our customers to get involved with AKA and become informed about kratom laws in your local community!